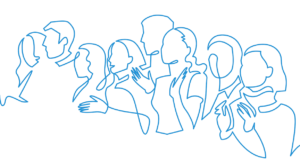 REMUERA RESIDENTS' ASSOCIATION held a CANDIDATES' MEETING
and an ANNUAL GENERAL MEETING at ST PAUL'S CHURCH on AUGUST 22, 2019
ELECTORAL CANDIDATES:
Electoral Candidates for Ōrākei were introduced by the Moderator and given three minutes to introduce themselves and outline their relevant experience and motivation for standing for election. Eleven candidates are standing for the Ōrākei Local Board, and three candidates for the Ōrākei Ward of the Auckland Council Governing Body.
RESIDENTS' OPEN FORUM:
Iain Valentine, Chair RRA,  and the Hon. Peter Salmon conducted a Q & A session jointly to enable members of the audience to explain issues of concern and ask questions of the candidates.
Remuera issues and concerns raised were:
– Lack of a Community Centre for Remuera
– Road safety issues/pedestrian refuge on Remuera Road near Library
– Traffic congestion likely to increase with apartment developments near intersections.
– Healthy relationship required with Auckland Transport re pedestrian safety.
– Loss of community facility at No. 4 Victoria Avenue.
– Effect on traffic if large development built there.
– Parking in Remuera/impact of Clonburn Road carpark closure.
[Councillor Desley Simpson reported any new parking development must have 200 new parking spaces. A review of engineering data currently underway by Panuku. Possible temporary opening would be very costly as up-ramp weakest point to fix]
– Rates take in Remuera should be spent in area.
– Problems with commuter parking  – a shared problem with Parnell also.
– Orakei Basin southern walkway in terrible state after OLB ignored repair advice from locals.
– Electric scooters a nightmare on footpaths, should be used on road only or speed limit imposed.
VOLUNTEERS for COMMITTEE
Assistance is needed on the Committee of the Association; space is available for community-minded residents to contribute in this way to the future of Remuera.