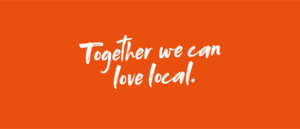 After months of talking to community groups and seeking public input, the draft Ōrākei Local Board Plan 2020 is now ready for review.
Five clear areas of priority were proposed:
Our communities are connected, engaged and resilient
Our land, forests, waterways and marine environment are protected, restored and enhanced
All parks and open space areas are attractive and well-used places for both active and passive recreation
Our transport and infrastructure is efficient and connected, enabling people to move around safely and effectively using a range of options
Our town centres and local businesses are increasingly vibrant and prosperous.
Consultation on Local Board Plans 2020 is open between 13 July and 13 August.
Copies of the draft plans and feedback forms can be found online at akhaveyoursay.co.nz/lovelocal, printed copies are available at libraries, local board offices and services stations or upon request.
You can also give feedback on the local board Facebook page – remember to include #lovelocal for it to be counted.