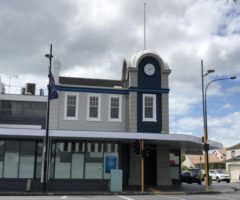 POSTPONED DUE TO COVID LEVEL RESTRICTIONS. TO BE RESCHEDULED AT A LATER DATE.
When: 7.30pm, Tuesday 16 February 2021
Where: Remuera Library
This meeting will be the first for 2021 and will bring residents up to date with activities and issues facing Remuera as we start this new year.
Agenda: Action groups within your community will overview current issues.
"Integrated Residential Developments can destroy the Single house Zone" – Troy Churton, Orakei Local Board
"Iconic Residential Heritage lost to developers seeking large sites" – Sue Cooper, Remuera Heritage
"Water quality of Remuera Streams is devastating for swimmers" – Margot Nicholson, Hapua Thrive
"Work needed for Specified Environmental Areas to bring life to Remuera – Angela Campbell, Portland SEA
"Making the Remuera Shopping experience great again" – Kate Boyden, Chair RBA & Robin Chemaly, Manager RBA
"The need for a "Friends of our Maunga – Ohinerau (Mt Hobson)" – Helen Miken, Mt Hobson supporter
"Conserving the Remuera Railway Station building" – Jenny Scott, Station Preservation Trust
"The future for Auckland": consultation opens 22 February on Auckland's latest 10 year plan – Desley Simpson, Councillor
"An inclusive, embracing Community Space for Remuera" –  Iain Valentine, Remuera Residents Association
All Residents Welcome.